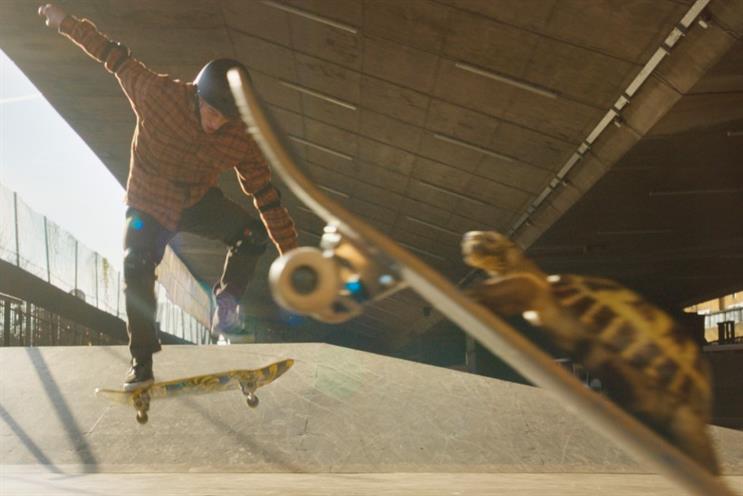 The 50-second spot will air tomorrow and follows the bank's "dancing pigeon" spot, which launched on 7 April.
The tortoise is seen embarking on a "wild" skateboarding sequence to the track of The Hives' Tick Tick Boom. It has been created to set Virgin Money apart from other banks and position the brand as a "bolder' way for people to manage their finances.
The spot is supported by press ads that include a squirrel in a super-hero cape, a goat with a moustache, a guide dog with an Elvis quiff and a sloth lounging in an armchair, all designed to show Virgin Money as "different" to the norm.
Paul Lloyd, the marketing director at Virgin Money, said: "The strategy with this campaign was to celebrate the Virgin Money difference and to bring it to life in a fresh, fun and surprising way.
"The TV and print work reflects our values as a confident challenger brand."
Brand: Virgin Money
Agencies: m/SIX, The&Partership, Rattling Stick