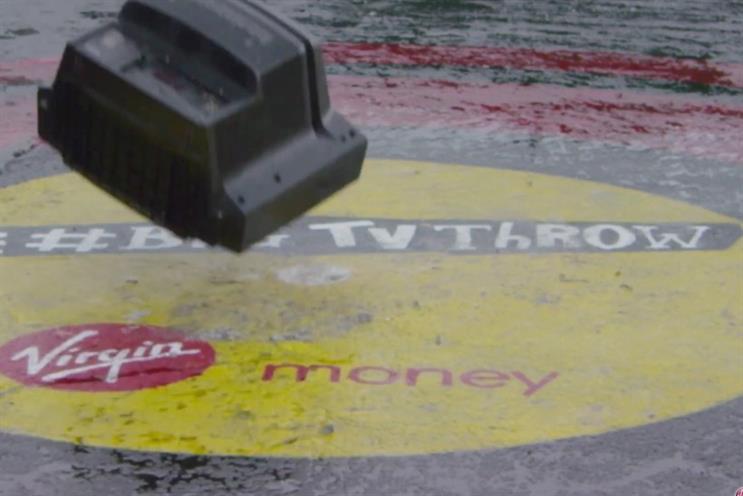 The 90-second 'Rebellion in your Pocket' video is being seeded on digital and social media from Monday (20 July) and promotes Virgin Money's Sex Pistols credit card.
The ad, which is accompanied by Sex Pistols-style guitar chugging, was shot using 10 cameras, including one attached to a drone.
The footage was taken from a live #BigTVThrow event held earlier this month, when people were invited to enter a competition and fling a TV set remotely via a live stream.
Client: Paul Lloyd, marketing director, Virgin Money
Agency: AllTogetherNow
Creatives: Dan Evans, Keith Hawkins