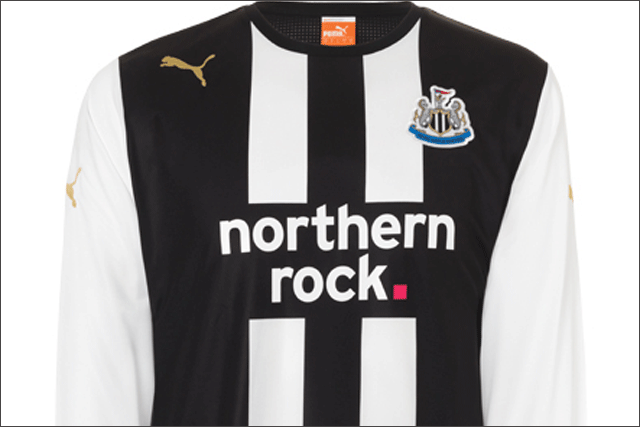 Northern Rock ended its sponsorship deal with the club just days before the Government-owned bank was sold to Richard Branson's Virgin Money.
The contract runs out at the end of the Premier League season in May next year. It is thought that the Northern Rock deal with Newcastle United was worth around £4m a year.
While no final decision has been made about whether Virgin Money will be the new shirt sponsor, such a move would likely lift the standing of Virgin Money in Newcastle and with the big football fan base in the North-East, where the bank's branches are located.
In the past few years, Northern Rock has ended its sponsorships deals with Durham County Cricket Club, Newcastle Falcons rugby union team and Newcastle Eagles, the city's basketball team.
Earlier this month, Newcastle United announced that its ground, St James' Park, was being renamed the Sports Direct Arena.
The club is owned by Mike Ashley, founder of the Sports Direct retail brand.
Nigel Currie, executive at brandRapport, the sports agency, said: "Virgin Money could benefit enormously from taking on the Newcastle shirt sponsorship. The passion and loyalty of the Newcastle fans is legendary and the fans could definitely see it as a very positive move and confirm Virgin Money's commitment to the area"
He added: "The Newcastle shirt is one of the most iconic, most recognised and highest-selling shirt in the Barclays Premier League."
Virgin Money declined to comment. Newcastle United was unavailable for comment.
Follow John Reynolds on Twitter @johnreynolds10