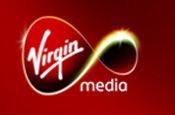 The ad, with the headline Hate to Wait? showed download times for different files according to the package being used. But BT challenged the ad, saying the times showed were not relevant if the download took place in peak hours.

Virgin Media suggested customers on its 2Mb M package could download a song in 22 seconds and a TV show in less than 26 minutes. Customers on a 4Mb L package could make the same downloads in half the time, while those in the 20Mb XL package could download a song in two seconds and a TV show in under three minutes.

The company noted in the ad that the speeds mentioned were a guide only and both cable and ADSL broadband are affected by user volume.

Following BT's complaint, Virgin Media told the ASA that an error in printing meant the ad showed speeds as Megabits (Mb) rather than Megabytes (MB) and accepted that customers on slower packages would have difficulty in downloading at the speeds advertised in peak hours (4pm-9pm), when the Subscriber Traffic Management (STM) system was active.

The ASA upheld the complaint, saying the ad clearly stated an M package customer could download a TV show, but that the ad did not make clear the 26-minute download time was only possible during off-peak hours, and that the company's traffic management policy was just as restrictive for L package customers.

ASA ruled that Virgin Media was to make clear in future ads that download times would be restricted during peak hours, something the company amended in the offending ads.