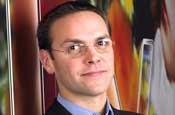 Sky circulated two letters from its CEO James Murdoch, in which he offered to "split" what Sky claims is a £10 million difference in the price the two companies are prepared to accept for Virgin to carry Sky's channels.
Virgin retorted by releasing the Virgin CEO Steve Burch's response, in which he maintained that the new offer was merely a 15 per cent reduction on "an excessive and anti-competitive price" and added that any new offer should now reflect what it sees as "the damage inflicted on Virgin Media" by the loss of the channels.
Separately, Sky is planning to drop its £10 monthly subscription charge for Sky + in a bid to boost take-up of the service and increase customer loyalty. From July 1, Sky subscribers will no longer have to pay the monthly fee, although customers will still be charged an initial £99 to upgrade to a Sky + set-top box.