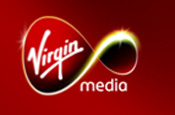 Virgin Media said it was in "exploratory discussions" about ramping up its music offering but said it had no firm plans or a date for the launch of the service.

A Virgin Media spokesman said: "We have been in exploratory discussions with a number of rights holders for some time about the potential for innovative future business models for delivering music to our broadband customers. These discussions, however, remain at an early stage."

The company currently offers a digital music subscription service on its website, provided by mobile phone firm Nokia, allowing users to buy Windows Media Audio files, which will play on PCs running Windows and MP3 players, but not on Macs and iPods.

It charges 79p for a download or £4.99 per month.