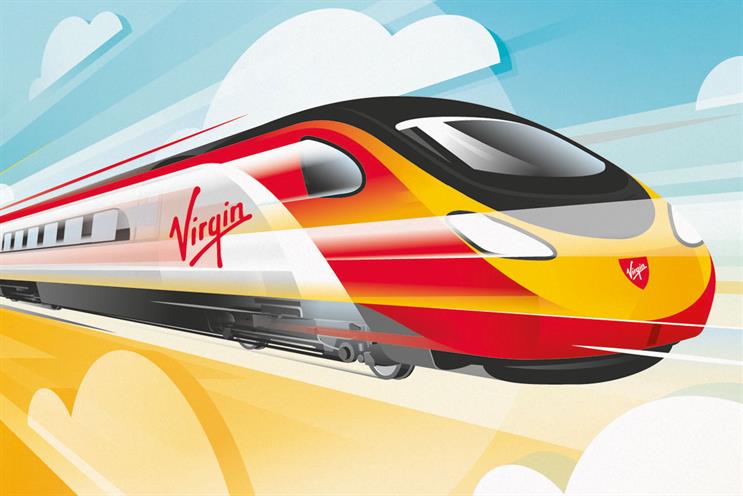 The review follows the Government decision to extend Virgin Rail Group's franchise to April 2017. It is understood that as part of the franchise extension, Virgin Trains is required to tender all contracts every three years.
The EDC sister agencies have worked on the business for five years. Elvis and Miles Calcraft Briginshaw Duffy, now part of Dare, won the account in October 2008.
Prior to Elvis and MCBD's appointment, Rainey Kelly Campbell Roalfe/Y&R worked on the advertising, Craik Jones Watson Mitchell Voelkel, now part of Proximity, handled the direct account and Glue London, now Isobar UK, ran the digital account.
A tender is expected to be issued tomorrow and will be open to all agencies.
The Government originally awarded the tender for the West Coast Mainline to First Group but the decision had to be abandoned due to errors at the Department for Transport (DfT). The new contract will begin in 2017.
Danny Gonzalez, the head of marketing at Virgin Trains, said: "Following the terms of the DfT West Coast franchise extension to 2017 and an obligation to be an efficient operator, we have called a review of our advertising, digital and CRM agency partners.
"This will help us ensure we are getting the best possible services and value for the business. The work produced by Elvis and Dare over the last five years has led to strong revenue results for us.
"The franchise extension, however, gives us an opportunity to determine the brand's continued development and growth for the next three years."
Although the account is officially a combined Elvis and Dare account, Elvis runs the account as 'Team Virgin' with help from Dare on the delivery of above-the-line activity.
Tanya Brookfield, the deputy managing director of Elvis said: "This is an exciting time for Virgin Trains. The recent bid extension coupled with the latest 'Fly Virgin Trains' brand campaign gives Elvis and Dare a great foundation to focus on the future development of the brand. We relish the challenge of the review."
Last week Proximity London hired John Treacy, the executive creative director at Elvis, in the same role. Treacy's departure follows that of David Bainbridge, the agency's chief executive.
Dare is also currently defending its £28 million Gocompare.com account.