Virgin Trains "It's the way forward" by Anomaly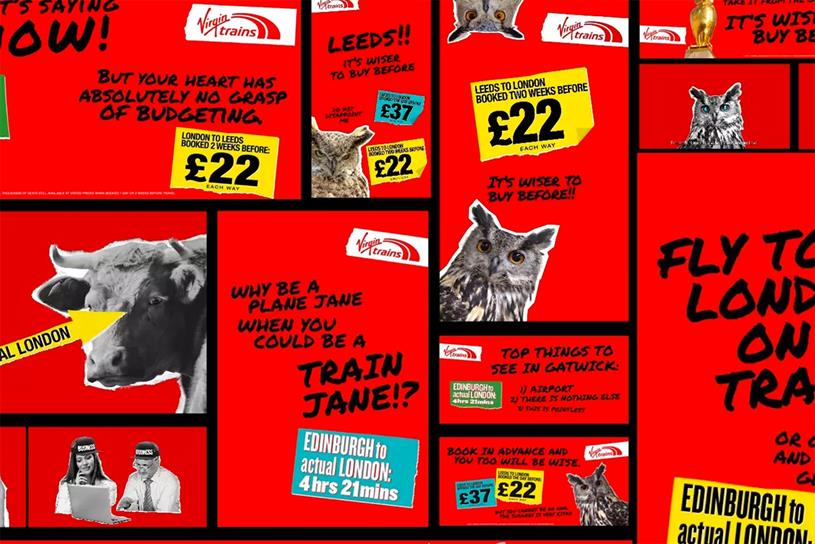 Virgin Trains wants to bring out its cheeky personality in a national campaign comprised of various 10-second ads.
The spots introduce a new look and feel for the brand that stretches across outdoor and print ads as well. The bolder design was inspired by the brand's punk origins and graffiti artist Jamie Reid, and is meant to embody the tone of a conversation between mates.
In Leeds, Virgin Trains has launched a local campaign encouraging residents to buy train tickets earlier and tackle perceptions about them being expensive. The ads star the city's ubiquitous owl delivering sage advice.