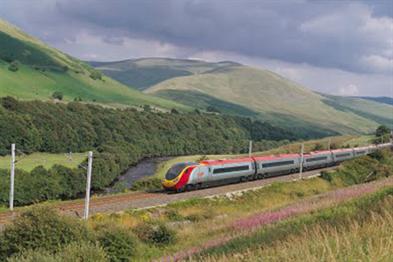 Two weeks ago the DfT picked First West Coast to take over the franchise from Virgin Trains
on 9 December this year after FirstGroup outgunned Virgin with a £5.5bn bid.
The West Coast Main Line is the only franchise currently held by Virgin.
Virgin Trains claims the procurement process has ignored the substantial risks to taxpayers and customers of delivering FirstGroup's bid over the course of the franchise.
The contract is due to be signed by transport secretary Justine Greening tomorrow (29 August), despite urging by Labour to delay in order to give MPs a chance to get involved.
An e-petition to the Government to reconsider the decision, organised by a Virgin passenger,
has now gathered 155,000 signatures, above the 100,000 threshold for being considered for debate in the Houses of Parliament.
In a statement Virgin Trains said: "We question whether FirstGroup's bid has been correctly risk adjusted by the Department given all of its supposed incremental value is delivered after 2022.
"The current process is geared to selecting the highest risk bid and needs to be independently audited to prevent a repeat of former franchise failures."