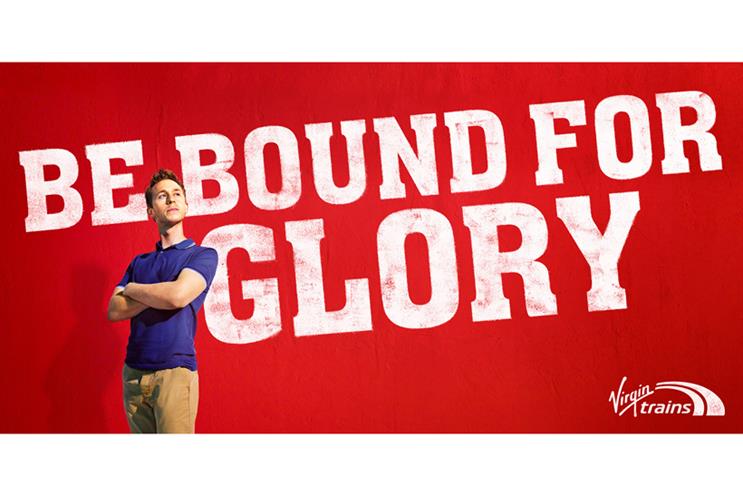 Bringing the two together is part of an effort to become one of the UK's 'best loved brands' by using the 'wit and humour' of the Virgin brand. Virgin started operating the East Coast line in March.
The 'Be Bound for Glory' campaign focuses on the fact that travel is usually for something important, be it work or pleasure. The TV ad follows a young man meeting his girlfriend's parents for the first time, showing that travelling on a Virgin Train helped prepare him for the big event.
Danny Gonzalez, marketing and sales director of Virgin Trains on the East Coast, said: "Whilst we're technically two separate businesses, we are all part of the Virgin family. By combining under one masterbrand for this campaign we want to show that, whichever line you travel on, you will still receive the same customer service, comfort and speed for which Virgin is renowned, and wherever your destination, we'll get you there ready to take on the world."
Katie Knowles, marketing director of Virgin Trains on the West Coast, said: "We know people travel long distances for important things, so we want to show people really 'nailing it' when they arrive. 'Be Bound for Glory', which is a big, bold statement that only Virgin Trains could make, does just this."
The campaign will kick off with digital activity, followed by two ad spots this weekend during The X Factor and Downton Abbey. The campaign will also include press and outdoor.
Client: Katie Knowles (West Coast) and Danny Gonzalez (East Coast)
Agencies: Krow, TMW Unlimited, Manning Gottlieb OMD, Lowe Profero, Amaze and Hope & Glory