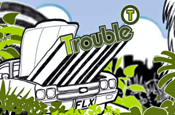 The business is currently held by PHD Rocket and covers planning and buying across Virgin Media's seven channels including Virgin 1, Living, Bravo, Challenge and Trouble.
The bulk of VMtv's spend is split between Virgin 1, which launched last October with heavy promotion of the US drama The Riches, and Living.
Jonathan King, the head of marketing at VMtv, is heading the review, which is being run through Billetts. VMtv said that the review was well underway and that agencies had already been approached.
VMtv's review does not affect the UKTV business which is held by PHD. UKTV is a joint venture between Virgin Media Television and the BBC.
The broadcaster is currently running a TV, print, outdoor and viral campaign to support the launch of hit US drama Terminator: The Sarah Connor Chronicles on Virgin1.
Rocket has handled media buying with online and press creative through The Gallery Network.