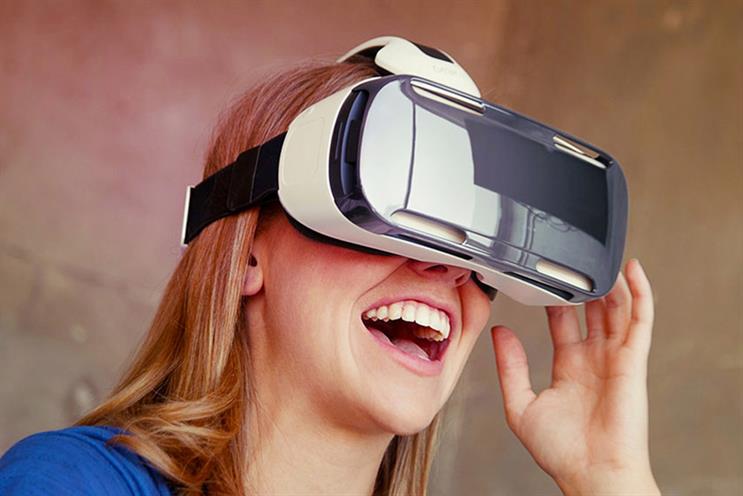 In one sense the speakers at the half-day VR session at Web Summit behaved just like any collection of early stage tech evangelists: infectious excitement, wide-eyed optimism and hyperbolic statements about how the virtual technology of the future will make the world a better place. So far, so Silicon Valley.
Except – unlike the recycled books, half-baked case studies and soul deadening pronouncements on ad-blocking that make up a lot of Web Summit's marketing related output – they are actually creating and talking about something genuinely new.
Not iteratively new like messaging clients being a thing when they were previously not much of a thing, but a fundamental change in the way we might experience the world.
Like all new things that aren't yet formed, the speakers projected their own hopes into it. Some want VR to make the world more empathetic by literally putting people in other people's shoes, some clearly want it to replace the need to leave the house and others just want it to be very, very cool.
The point of consensus though was that it's about useful and entertaining experiences and absolutely not a place for brands to interrupt and annoy.
That might seem like it's a bleak place for brands, however embracing experiences rather than ads can drive real benefits for brands. Here's why:
Content will bring the masses and new audiences
Although affordable hardware like the new Samsung Gear VR is now on sale or – in the case of the recent New York Times cover mounted Google cardboard – being given away, consumer understanding of VR and AR is either non-existent or dominated by the seeming awkwardness of strapping a headset to your face.
However the phenomenon of "VR demo face" – the look of astonishment when you first experience VR – suggests that one trial and consumers are hooked.
It's likely to be brands already strong in the content space that can convince consumers to try their favourite film, TV show or news service on VR, driving not only tech adoption and but also audience acquisition.
Virtual experiences can drive real revenue

Aside from pure content, the ability to give consumers a unique experience will drive brand and commercial advantage. The travel sector is already experimenting with VR as a way to sell high-end holidays but there are clear product opportunities too.
As the environmental and security concerns around travel increase, immersing yourself in distant cities and cultures via VR seems like an experience worth paying for.
The educational and self-improvement sector should equally be eyeing this new technology as a way to engage valuable consumers.
A new way to get an edge
Every new channel brings a new opportunity for brands to reassert their dominance, or try and diminish the strength of the competition. The current focus on using collaboration and innovation around technology as a way to drive competitive advantage is only going to intensify with VR.
Those brands that experiment will win an early foothold and claim an early stake in the VR future. The same is true for agencies.
The challenge for us is that we have stiff competition to be a client's trusted source of VR innovation. On the one hand, content creators will lay claim to better understand the new ways of storytelling required in this new, non-linear channel; on the other the production community will develop and protect their hard won technical know how.
Those of us that strap on now and start understanding the new reality of VR will have the best chance of staying in the game.
Lawrence Weber is the managing partner for innovation at Karmarama.