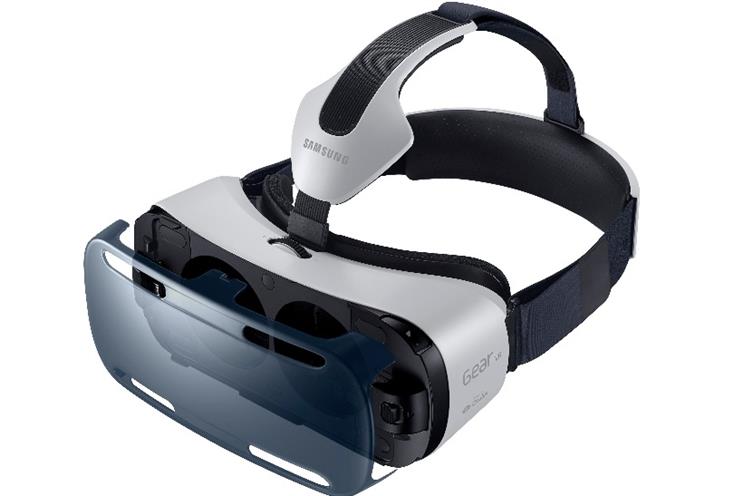 If your eyes are rolling at the mere sight of the words 'virtual' and 'reality' in one sentence, I understand. But forget Rapture of the Nerds and that early archetype of headset-less virtual reality, Second Life, this is for everyone.
Here's why: Oculus Rift is close to launching an affordable consumer product.
Oculus VR is the company credited with solving one of the biggest issues that has dogged the industry in the past: the latency and motion-blur that caused nausea in some users. Backed by a Kickstarter campaign initially, then acquired by Facebook last year, Oculus Rift has also managed to lift VR out of its dodgy, day-glo, late-20th-century associations. First and foremost, it is pulling this off with the promise of a peerless consumer product, then packaging it with a combination of mystery and transparency around the brand that we could all learn from.
On the one hand, Oculus Rift is 'just' a name, but it manages to be memorable and relevant. Sounding oceanically vast and vaguely Byzantine, those two words on their own promise a disruptive, visual experience for the adventurous (just imagine if it had gone with "3D Vision v 2.0 goggles" instead).
There is currently no technology that has more potential to break new ground in creativity and communication than VR
At the same time, it has fostered an open approach to how the product is developed and used, most recently with the open-sourcing of the DK1 developer kit under a Creative Commons licence (in plain English: anyone can download the assets and use them, so long as they give Oculus VR credit). In doing so, they are recognising, rather than restricting, how developers help to drive penetration and reach, given the right tools.
What else makes VR interesting now?

1 It offers us the chance to pour meaning into the term 'gamify'. Instead of the lowest-common-denominator, 'points mean prizes' approach, we can finally deliver the oft-promised truly immersive, first-person experience where audiences can win real rewards or access all areas. Yes, at its most basic it's a first-person 'supermarket sweep' from the comfort of your own home. With a headset on. Then imagine a promotion for your favourite TV show (witness Framestore's Game of Thrones experience), sports event (BBC experimented with this for its Commonwealth Games coverage), road-testing a new car, wandering around several new flats without making a single date with an estate agent, touring a space station, even landing on a comet. Technology has promised remote experiences before, but nothing will have felt this personal or vertigo-inducingly real.

2 But before that, games. Back on Planet Earth, we need to get the head­sets into homes in the first place and that will happen via VR games. According to recent IAB research, there are 33m gamers in the UK alone, 52% of whom are women and 61% of whom would be receptive to in-game advertising if it allowed them to acquire the game for free. This sounds like somewhere to start.

3 Beyond games. Facebook's purchase of Oculus Rift last year was a $2bn indicator that, while VR may have been born to gaming, its future lies well beyond it. The future of learning and health (Facebook CEO Mark Zuckerberg suggests we imagine joining a global classroom or consulting with a doctor in years to come), it's also clearly one major future direction for social networks. Zuckerberg is certainly taken with the idea of enabling a user to feel 'truly present'. The next step will be to network the headsets to create a shared experience. This is genuinely new.
As I said in this column at the start of the year, there is currently no technology that has more potential to break new ground in creativity and communication than VR.

Watch this (virtual) space.