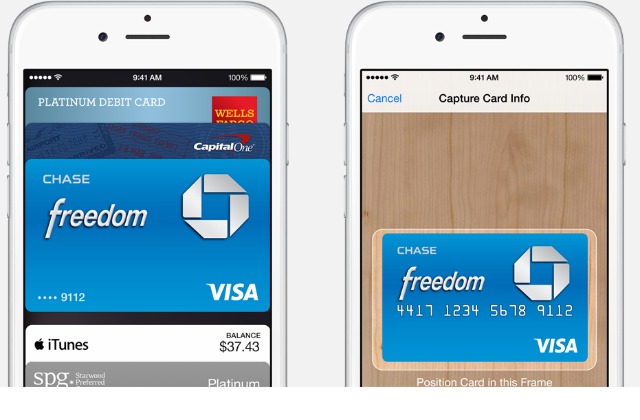 Apple will enable contactless payments via near-field communication (NFC) technology, partnering with Visa, American Express and MasterCard plus a number of retailers and banks in the US.
The service is only available in the US for now, with around 220,000 retail partners on board. And while analysts and industry observers are excited by the prospect of Apple Pay, they have pointed out that many retailers do not have compatible terminals installed - meaning the service will not be available in most stores.
But Jon White, head of mobile go to market for Visa Europe, told Marketing that the arrival of Apple Pay would finally encourage retailers to get on board with NFC payments. He claimed Apple's mix of high-quality hardware and integrated user experience would inspire retailers to consider what is possible on a mobile device.
Hopefully, that sends a message to everyone thinking about smart, intuitive commerce experiences
"Apple's entry into the mobile payments ecosystem is a great booster for everyone," he said. "Clearly Apple entering into this space is a great incentive for retailers who haven't got on board with contactless acceptance."
He added: "Apple's venturing alongside Visa into this market - that's two huge brands giving backing [to NFC]."
"Hopefully, that sends a message to everyone thinking about smart, intuitive commerce experiences... [and] starts to inspire, and get marketers thinking about what Apple's implementation will look like."
Not everyone is convinced, at least when it comes to getting consumers on board. Just 18% of the British public said they would trust a smartphone wallet from Apple, according to a recent survey of 1,500 smartphone users conducted by research house Marketing Sciences. That compares with 37% for PayPal and 29% for Visa.
"Apple will have to convince consumers that its Apple Pay system is reliable, convenient and, most importantly, secure – but take-up will likely be accelerated by use of the retail partner loyalty schemes which do provide a clear benefit and reason to go mobile," said Marketing Sciences research director Richard Snoxell.
Apple Pay in Europe?
White confirmed that Apple and Visa were in discussions to bring Apple Pay to Europe "in due course".
"Europe and the UK are great regional markets for these services," he said. "Consumers have been using cards and mobile services that run on the same technology used on the Apple Pay service for a number of years."
Contactless cards are becoming more common in Europe, with Visa claiming 39m in the UK alone. There are also 1.5m NFC-ready terminals at retailers across Europe, and White noted that number will go up when Transport for London begins accepting contactless payments from next week.