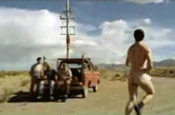 The agency won the account after a pitch against the Visa roster agencies Inferno and Saatchi & Saatchi X.
Publicis Dialog will create a campaign that encourages consumers to use a Visa card, rather than cash, when making smaller transactions.
The campaign, which will incorporate sales promotion, DM and some digital activity, is expected to roll out in a number of markets across Europe, including the UK.
The appointment is the first time that Publicis Dialog has worked with Visa.
Inferno was responsible for creating Visa's recent digital advertising campaign, which aimed to reassure consumers that any online payments that they would make over the Christmas period were safe.
The digital ads appeared on retail websites such as Kelkoo and Pricerunner.
Saatchi & Saatchi X has also worked on projects for Visa in the past, including a print and poster campaign called "wishes", that was rolled out in 2005.