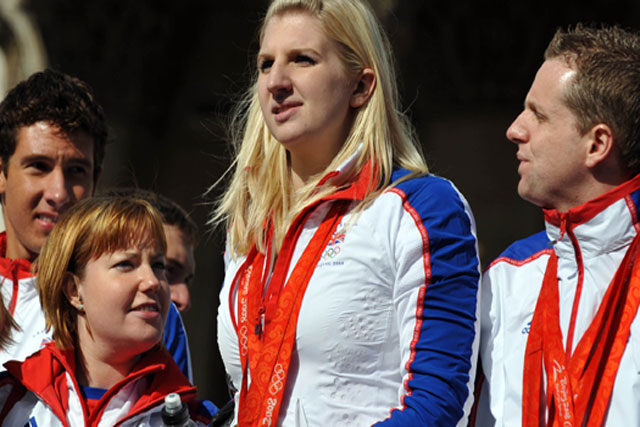 Visa, a sponsor of London 2012 and "presenting partner" of Team 2012, comprising 1200 British athletes, is looking to maximise exposure of its sponsorship deals.
As part of the tie-up, NI titles such as The Sun, News of the World, The Times and The Sunday Times will have privileged access to British athletes, including heptathlete Jessica Ennis and swimmer Rebecca Adlington.
The newspapers will feature editorial and advertorial content, with Visa receiving media space in return for the use of the Team 2012 property.
Given that NI is committed to placing online content behind a paywall, Mariano Dima, chief marketing officer at Visa Europe, said there will be a strong emphasis on social media to make the content "open and free".
Dima also said Visa could extend the commercial relationship with NI beyond the Games.
NI is planning to launch an above-the-line campaign to promote the partnership. It will also host a series of events to showcase the athletes.
Rebekah Brooks, chief executive of News International, said: "This unique partnership gives our newspapers unrivalled access to the Team 2012 athletes and means we will be able to throw our full support behind the team and give our readers the inside track."
Team 2012
Features 1200 athletes across sports disciplines
Launched September 2009
Joint venture between British Olympic Association, British Paralympic Association, UK Sport and Locog
Stated aim is to "provide UK athletes with the tools and support to win medals"
Source: Team 2012