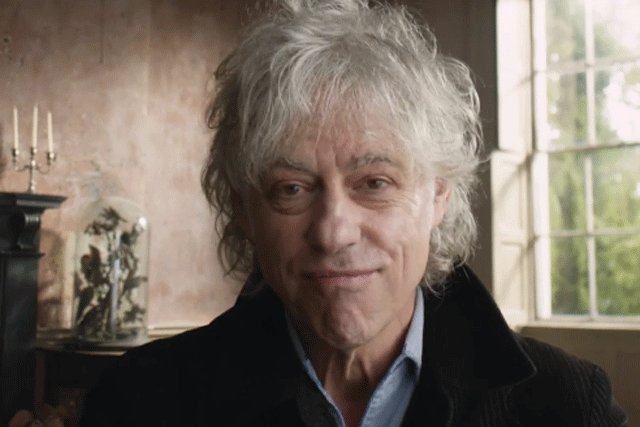 David Trimble, Lech Walesa, Leymah Gbowee, Oscar Arias star alongside the minute-long "united in rivalry" video that pushes Visa's World Cup sponsorship.
The creative features Geldof echo the famous Bill Shankly quote: "Football isn't about life or death. It's much more important than that".
It has been released ahead of today's opening World Cup match between Brazil and Croatia.
The video supports Visa's main TV campaign, which has brought back Usain Bolt, the star of its London 2012 activity, for the marketing push supporting its sponsorship of World Cup in Brazil.
Sponsors including Visa have all issued statements requesting Fifa takes "appropriate actions" once the international governing body of association football releases its ethics committee report into the corruption claims surrounding Qatar winning the right to host the 2022 World Cup.
The activity is the first major deal from Kruger Cowne Rights, an offshoot of talent management firm Kruger Cowne that focuses on maximising the potential of their clients' personal brands by securing endorsement deals.
The new division is being headed up by Adrian Sington, the former executive chairman of Virgin Books and vice chairman of Virgin Comics and Virgin Animation.