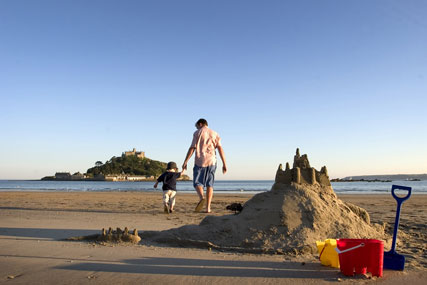 M&C Saatchi will work for five months on a pro-bono basis in a bid to help promote the "period of exceptional opportunity for tourism marketing" in the UK, including the Royal Wedding, The Queen's Diamond Jubilee and the 2012 London Olympic and Paralympic Games.
Following the five-month period VisitBritain will hold a competitive pitch process to appoint an agency to work on the business on a more permanent footing.
The 'You're Invited' campaign will begin in May and is based around a message of welcome, inviting the world to visit Britain in the run-up to, during and beyond 2012.
M&C Saatchi's remit will cover: digital advertising development and production; social media development and management; guidelines development and campaign monitoring; and research strategy and effectiveness. It will work "pro bono" for the first five months.
Last week prime minister David Cameron said British companies including British Airways, ferry company DFDS, lastminute.com, P&O and Radisson Edwardian have pledged to contribute to the £100m marketing budget.
The partnerships follow Chancellor George Osborne's decision to cut the VisitBritain's budget for UK by 34% over a four-year-period.
Laurence Bresh, VisitBritain marketing director, said: "We are very excited to be working with one of the world's most creative agencies – alongside some of the greatest companies in the tourism industry - on this landmark campaign.
"Recruiting M&C Saatchi to work on this account underlines the scale of our ambition to produce the best tourism marketing campaign that has ever been mounted by a host nation around an Olympic Games."