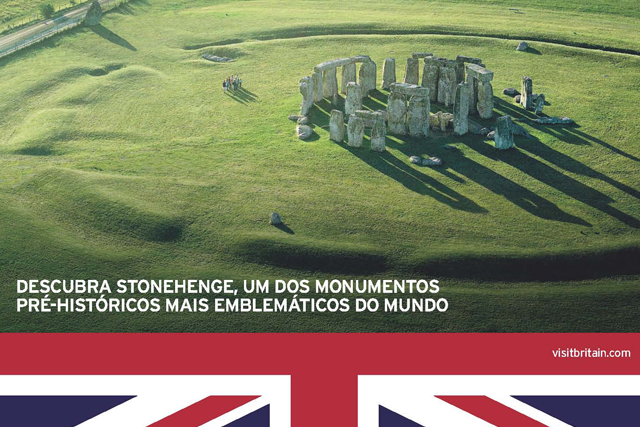 The campaign, created by Mother, misspelled Brecon Beacons in Wales, calling the area the "Breacon Beacons", on a set of outdoor creatives running in the US. The poster showed a picture of a Welsh outdoor space alongside the words "Countryside is Great".
The copy continued, "Discover the untouched beauty of Britain's ancient woodlands", while attributing the accompanying picture to the area of "Llandovery, Breacon Beacons, Wales".
The poster was part of VisitBritain's attempts to harness the anticipated feelgood factor of the London 2012 Olympics and the Queen's Diamond Jubilee. It was due to feature in newspapers and outdoor sites around the world.
The typo was spotted on a New York subway ad by a tourist who has friends from the Brecon Beacons and posted it on Facebook.
Elizabeth Daniels, the managing director of Brecon Beacons Holiday Cottages, told WalesOnline: "It is unbelievable that such a basic mistake can be made.
"We have been working for the last 30 years to market the Brecon Beacons and are delighted that Visit Britain are promoting this quiet and relatively unknown area.
"It is an enormous shame that potential travellers from New York will be Googling Breacon by mistake."
Officials at Visit Britain blamed the expensive mistake on a US proof-reading error. VisitBritain today confirmed the poster had been withdrawn, but stressed the mistake was from an "earlier version" of the campaign running in America, which had been corrected by the time it launched in the UK, on 9 February.
A spokesperson for VisitBritain said: "This stems from an earlier version of the Brecon Beacons creative. The mistake was picked up before the launch of the campaign in London and was subsequently amended.
"Unfortunately, it appears some of the incorrect images still went out with the first production run of our adverts."
Toby Sargent, spokesman for the DCMS, said that the department "regrets" the mistake.
He said: "It was a proof-reading error that was corrected immediately and we apologise to the people of that region."
UPDATE 2/3/2012 - A spokesman later sought to downplay the mistake further and said that there had been 'nil' cost involved with the error. He added that VisitBritain "had not withdrawn the poster from the global campaign, and that the train carriages in New York would continue to display the picturesque bluebells image".
He added: "While we appreciate there was a mistake, anyone searching for 'Breacon Beacons' on visitbritain.com - which is the call to arms on the image campaign - will be shown product, events and destination information for the Brecon Beacons."
Follow Loulla-Mae Eleftheriou-Smith on Twitter
@LoullaMae_ES