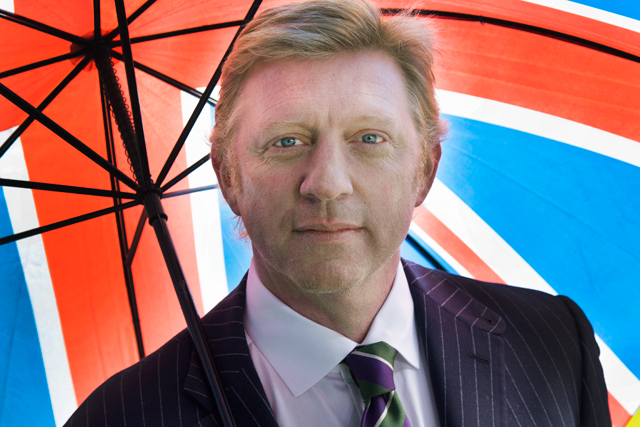 Three-time Wimbledon champion Becker, Olympic gold medallist Lewis, and Montgomerie, a Ryder Cup winning captain, have each created a personal film talking about what makes the UK special to them.
The films will be broadcast across digital channels www.visitbritain.com,and www.visitbritain.tv, and promoted through the tourism body's Facebook page, Love UK, and its @VisitBritain Twitter account. They will use the 'Great Britain - You're invited' messaging.
Commenting on the campaign, Becker said: "I've been called Britain's favourite German, but quite honestly I don't think the list is very long."
With the Olympics just weeks away, VisitBritain is expecting a surge in visitor numbers.
It believes the UK is at the start of a "golden period" that will have the country hosting sporting athletes from around the world for the next seven years.
After the Olympics, Britain will host the Rugby League World Cup in 2013; the Commonwealth Games and Ryder Cup in 2014; the IRB Rugby World Cup in 2015, and the World Athletics Championship and the ICC Cricket World Cup, both in 2017.
The films are part of the tourism body's 'Great' campaign with the Department of Culture, Media and Sport (DCMS), which aims to boost tourism numbers in the UK by 4.6 million by 2013 and passenger spend by £2.3bn.
Sandie Dawe, chief executive, VisitBritain, said: "Britain's sporting heritage is being highlighted this year like never before, helping us to showcase a welcoming exciting Britain.
"This puts us on the wish list for visitors from new growth markets in Asia and Latin America, and goes a long way to help revitalise our appeal in core markets such as Europe and the US."
Follow Loulla-Mae Eleftheriou-Smith on Twitter @loullamae_es