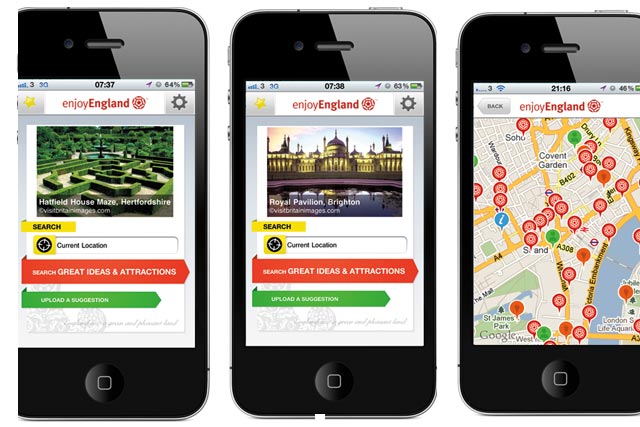 The "Enjoy England" app allows users to search more than 1,000 suggestions of places to visit and experiences while visiting England.
The app uses GPS mapping to locate where people are in England and to find tourist activities nearby, while users can personalise their search terms by looking for indoor or outdoor activities, most popular suggestions, or free events.
The app, developed by 2ergo, offers users access to travel articles and reader tips from The Guardian's website and VisitEngland's site, www.enjoyengland.com.
People are encouraged to share their experiences by connecting to social media sites Facebook and Twitter to show their friends and family where they are visiting within England.
Tim Holt, senior marketing manager, VisitEngland, said: "Our goal was to build an app that allows users to enjoy England and find the hidden gems and great experiences that make a memorable day out.
"The iPhone provides us with a unique opportunity to showcase what England has to offer; amazing days out, a rich heritage, and a variety of ways to enjoy every minute of your time."
VisitEngland represents public and private tourist organisations in England and is partially funded by the Government.
In October last year, the tourist board escaped a swathe of cuts to public bodies during the Government's efficiency drive, because it performs a "technical function" that should remain independent, according to the Department for Culture, Media and Sport.