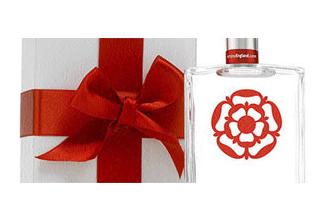 The perfume, named By George!, includes a number of quintessentially English smells, including camomile tea, a seaside garden, freshly-cut grass and even subtle 'exhaust fumes of lawnmower petrol'.
'We have explored the power of smell because of its heavy emotional weighting and its unique ability to evoke positive memories,' said VisitEngland head of marketing Amanda Smyth.
'We hope the scent will encourage people to literally wake up and smell the roses and take the time to rediscover all of our wonderful regions and attractions in England this summer'
By George! has been promoted at Ashes Test matches between England and Australia this summer.