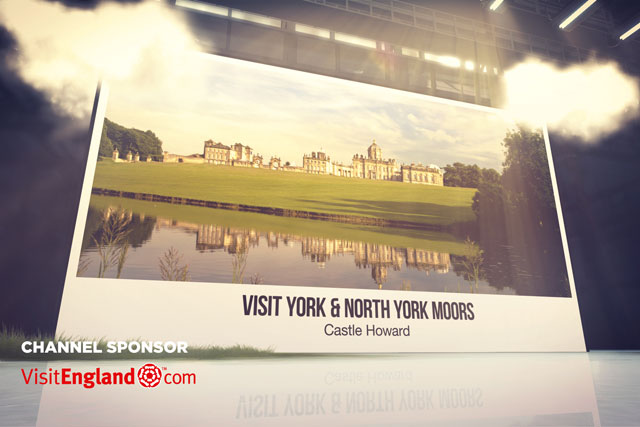 The creative, produced by Channel 5's in-house team 5Creative, launches next Friday 11 July with a 20-second TV ad filmed within various destinations in England, as well as a bespoke "stage 5" on air continuity takeover for a ten-day period.
The initiative has been brokered by WPP's M4C and comes as up to two million fans are expected on the streets of Yorkshire this weekend for the start of the 2014 Tour de France.
The three-week stage race is returning to England for the first time since 2007, with two stages in Yorkshire and a third finishing in London on Monday. Defending champion, Chris Froome and fellow Briton Mark Cavendish, are among the favourites to win stage one.
Agostino Di Falco, partnerships director, told Campaign: "As a channel we're getting behind VisitEngland's innovative cycling campaign. We've created a bespoke spot filmed in the English countryside and constructed a takeover of our channel idents."
Tim Holt, head of marketing at VisitEngland, said: "Cycling is becoming an ever-increasing popular activity in England. With so many amazing places to ride a bike, it is wonderful to be able to broadcast the breadth and variety of safe and accessible places to cycle.
"We have a wonderful opportunity with the Grand Départ in Yorkshire and then with the Tour visiting Cambridge and London, to build momentum and showcase how best to explore England on two wheels. The partnership with Channel 5 allows us to have a great platform to broadcast England's amazing cycling offer."