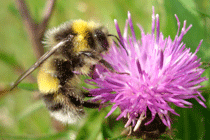 Herald Scotland said the actions of Lederer were "controversial" after he came used his own venue for a series of VisitScotland-organised events and meetings.
A £70,281 bill for the biannual Scotland Means Business event, which was held at Gleneagles in 2002, came under particular scrutiny.
However, Visit Scotland told Event that over his ten-year span as chairman, Lederer has only used Gleneagles twice for the biannual event, adding that, given the resort's fame, it was only fair to use the venue.
"We have used a wide variety of venues across Scotland," said a VisitScotland spokesperson. "The total spend only adds up to around £20,000 for every year Lederer's been at VisitScotland which is justified given the venue's status."
Philip Riddle, chief executive of VisitScotland added that decisions to hold VisitScotland events at Gleneagles are purely operational and are not discussed with the VisitScotland Board nor with the chairman.
"As chairman of VisitScotland, Peter Lederer has never been involved with any decisions regarding expenditure at Gleneagles.

"Gleneagles is one of the most iconic destinations in the world. For VisitScotland not to use it in the promotion of the country would be remiss. VisitScotland can fully justify the money spent at Gleneagles. From the examples highlighted by the Freedom of Information enquiry, we can show that two events alone have generated more than £5m for the Scottish economy."
To add a comment yourself register and let us know your thoughts.