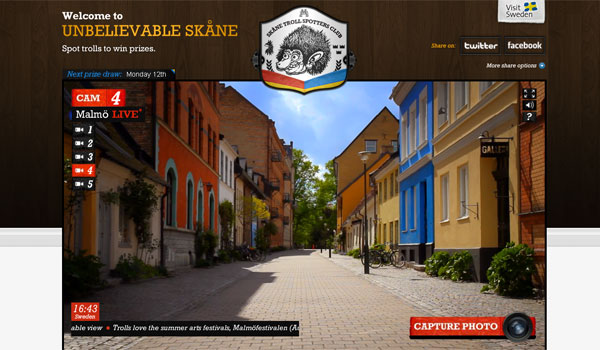 VisitSweden has launched a digital and social media campaign to encourage young professional Londoners to take a short break in Skåne, Southern Sweden this summer.
Glue Isobar devised the 'Troll Spotters Club' which will give users a chance to win a weekend to Sweden by spotting a troll within one of five 'live' streams broadcast from different parts of Southern Sweden at www.trollspotters.com.
Live Twitter and Facebook feeds will be embedded into the microsite to offer hints about where users might spot a troll as well as tips about holidaying in Skåne. The work follows on from last year's 'Dave goes to Skåne' webisodes.