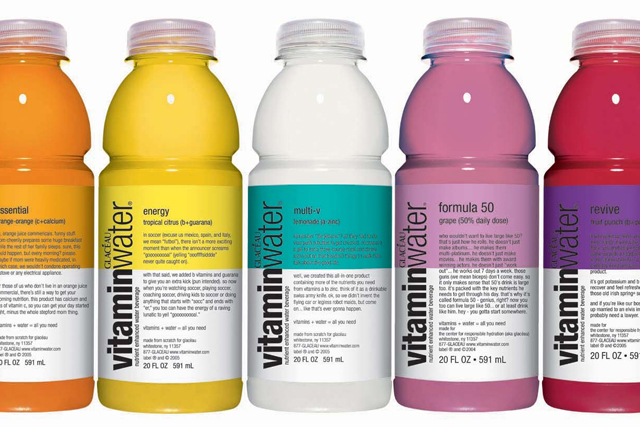 The Advertising Standards Authority applied the ban in January after receiving three complaints about a poster ad with the line "enhanced hydration for the nation delicious and nutritious".
The ASA ruled the description of Vitaminwater as "nutritious" was misleading because each 500ml bottle contained about 23g of sugar or a quarter of a consumer's GDA for sugar, as well as added vitamins.
Coca-Cola GB subsequently wrote to the Independent Reviewer, Sir Hayden Phillips, who considers appeals against ASA decisions on behalf of advertisers and complainants.
The reviewer is rarely involved. Phillips received 46 requests for reviews in 2009, while the ASA was called upon to investigate 13,956 in the same year.
The process involves the reviewer considering the appeal and potentially making a recommendation to the ASA Council, which will re-evaluate its adjudication but does not have to abide by the recommendation. Appeals and recommendations are not published.
In the case of Vitaminwater, the ASA left its decision to uphold the complaints and the key reason behind it unchanged, although it changed a minor point in its assessment.
The change concerned a line in the ad, which stated: "Some fruit juice drinks and semi-skimmed milk contained more sugar per 100ml than Vitaminwater".
This was followed by a line that was removed, which noted: "But considered most consumers would understand that these products contained naturally occurring sugars as opposed to added sugars."
A Coca-Cola spokesperson said: "We disagreed with the ASA in its interpretation of the word nutritious and its subsequent decision to uphold three consumer complaints regarding a Vitaminwater advert from last summer.
"We are therefore disappointed with the Independent Reviewer's decision to uphold the ruling, but we welcome the ASA's acknowledgement that there was a flaw in its explanation of the rationale. We will abide by the decision taken and we will not be using that advert again in its original form."
In 2009, two posters for the Vitaminwater range that used the headlines "More muscles than brussels" and "Keep perky when you're feeling murky" were banned by the ASA.
The watchdog said that the "brussels" claim was ambiguous and likely to mislead consumers. The "perky" poster was banned because it could potentially mislead consumers concerning its health benefits.