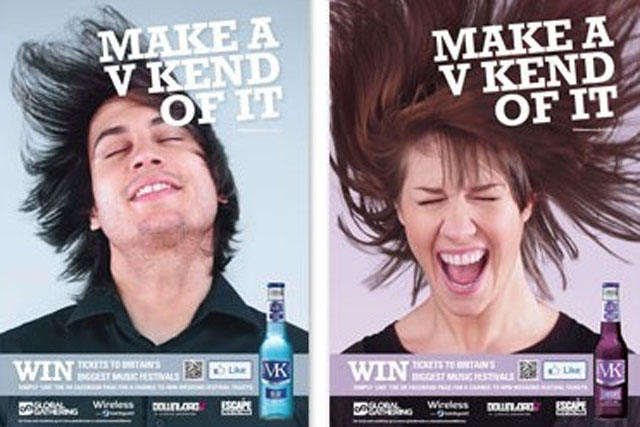 The campaign is targeting pubs and bars across the UK.
It has been created by the advertising agency Cogent Elliot and features point of sale activity in bars across the UK.
It includes posters, bar runners, branded t-shirts, and an in-bar video showing "real" consumers having fun.
The campaign follows VK's rebrand earlier this year, and uses the strapline, "Make a V Kend of it," for the first time.
The activity drives consumers to VK's Facebook page, where people can upload photos of themselves "making a V Kend of it" and share them with friends.
Consumers can also enter into a competition to win tickets to UK music festivals.
Kate Hodson, marketing manager, said: "VK needs to stay in touch with changing consumer tastes to keep ahead and this new campaign is part of our biggest marketing investment ever to ensure VK is seen by more people this year.
"The campaign taps into the idea of 'letting loose' and having a great night out, event or weekend. In essence we wanted to engage with our target audience and use social media to enhance their ability to share and relive their weekends with friends."
VK is owned by Global Brands, alongside energy drink Kick Energy, which launched fresh marketing activity featuring gaming character Duke Nukem this month.