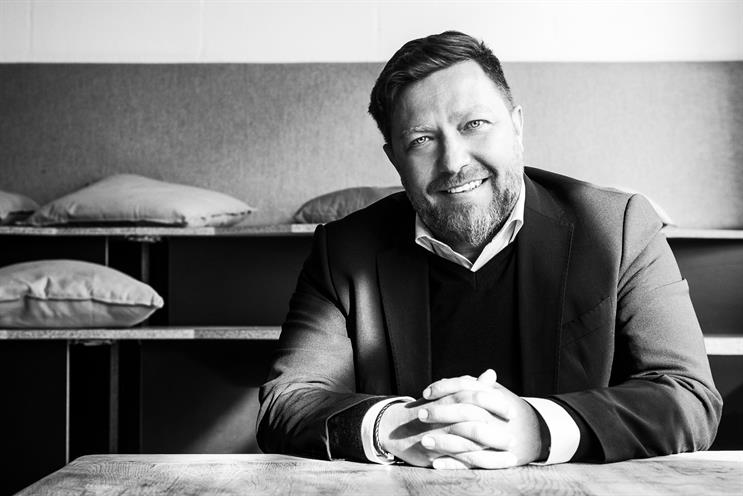 VMLY&R has announced a new executive leadership team in Europe, the Middle East and Africa that will lead three "centres of excellence" for the network.
Andrew Dimitriou, who was previously president of Y&R Europe, has been appointed chief executive of VMLY&R EMEA and will lead the 11-person executive team.
WPP merged VML and Y&R last year and has since been restructuring on a regional and national level. Last week, Campaign revealed that the agency has hired Justin Pahl, group chairman of Abbott Mead Vickers BBDO, as VMLY&R's UK chief executive.
The UK is one of three new centres of excellence and will be responsible for customer experience, alongside Poland (technology) and Turkey (content).
The network already had centres of excellence for brand identity in Portugal and brand packaging in Spain.
VMLY&R has hired four customer experience specialists, based in London, since last year's merger and plans to hire two more shortly. The customer experience team will be responsible for deepening insight about how brands engage with customers and will deliver briefs for VMLY&R's top 25 clients.
Dimitriou said London offers the most sophisticated talent pool in terms of customer and user experience, but it is a competitive jobs market in which VMLY&R must compete with rival agencies, tech giants such as Facebook and Google, and consultancies with nascent marketing services such as Accenture and Deloitte.
He added: "With this infusion of talent, capabilities and markets, we are creating the most relevant marketing company in the region.
"For example, we've been working with Lavazza for five years, and they have expanded their relationship with us due to the capabilities of our new technology centre of excellence.
"The teams in [VMLY&R office] Milan and [the centre of excellence in] Poland are now enabled to deliver connected consumer experiences that embed the brand in people's lives and drive Lavazza's strategic business priorities."
The EMEA executive team will be responsible for growing the agency's capabilities, its key partner relationships and connecting the network across disciplines in the region.
It is unique within WPP to have a "centres of excellence" structure. The executive team will meet once a month and be focused on four pillars of growth: new business, client capability growth, digital expansion and finding opportunities to partner other companies within WPP.
Under global chief executive Jon Cook, VMLY&R is also keen to start building a distinctive brand within WPP. The agency's mission is to "differentiate VMLY&R's integrated offerings at the intersection of technology, creativity and culture to create connected brands". In practice, this means developing the new agency brand through its people, its capabilities and its culture.
Cook said: "Our ambition globally is to deliver a fully integrated offering and to be an invaluable partner to our clients. I believe that our newly appointed leadership team and centres of excellence structure set us up for success in the EMEA region."
The executive team comprises:
Andrew Dimitriou, chief executive, EMEA
Jamie Mandelbaum, chief creative officer, EMEA
Saul Betmead, chief strategy officer, EMEA
Chris Wood, chief integration officer, Europe
Ann French, managing director, business solutions, EMEA
Dariusz Andrian, chief executive, VMLY&R Poland
Cecile Lejeune, chief executive, VMLY&R France
Simona Maggini, chief executive, VMLY&R Italy
Justin Pahl, chief executive, VMLY&R UK
Natalia Romanenko, chief executive, VMLY&R Russia
Arzu Unal, chief executive, VMLY&R Turkey