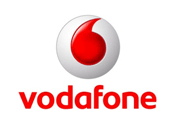 The ad featured a man speaking in the style of a weather forecaster, followed by a woman who outlined the limitations of the deal.

The ASA upheld a complaint that the second part of the ad was spoken too quickly and was difficult to hear.

Its ruling said: "We concluded that, because they were delivered too quickly, the important terms and conditions were not clearly audible and the ad could mislead listeners."

Vodafone said the qualifications were spoken by a woman in her natural voice, were not speeded up in post-production and would not mislead.

But the ASA said the ad must not be broadcast again in its current form.