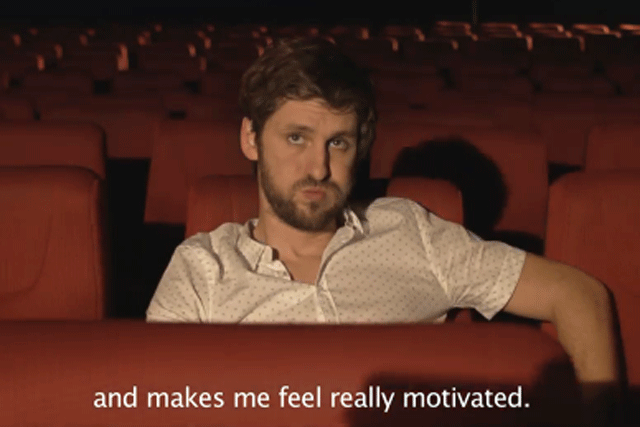 Next Friday Vodafone will encourage people to suggest lines and directions to the actors using the hashtag #firstteatrotuits. Tweets sent from all over the world will be incorporated into the two-hour play.
Arévalo will perform the play alongside the Spainsh actors Juanma Díez and Paula Galimberti at the Capitol Theatre in Madrid at 8pm GMT next Friday (11 July). Free tickets are available at www.firstteatrotuits.com.
The live audience will also be encouraged to make their own suggestions to the actors using their smartphones.
The play will be available to stream on the #firstteatrotuits website from 18 July.
Vodafone Spain devised the #firstteatrotuits with the WPP shop Sra Rushmore.
Arévalo, who starred in 'Summer Rain', the second film directed by Antonio Banderas, said: "It's a group effort. People will use their smartphones to send messages over Twitter.
"I don't know how it starts; I don't know how it ends. This is something that really awakes my curiosity. I've never done this. It's the first time and I'm really looking forward to it."
The telecoms giant is also giving people the chance to suggest things they want to do for the first time through its Pitch Your First competition on Firsts.com.
Vodafone Firsts is a social media-led programme of activity designed to demonstrate the new things technology can enable people to do. It replaced Vodafone's previous sponsorship-led marketing activity.
Other "firsts" include the surfer Tom Lowe riding a 40ft-high wave for the first time at Todos Santos, Mexico and the Dutch grandmothers An and Ria flying on a plane.