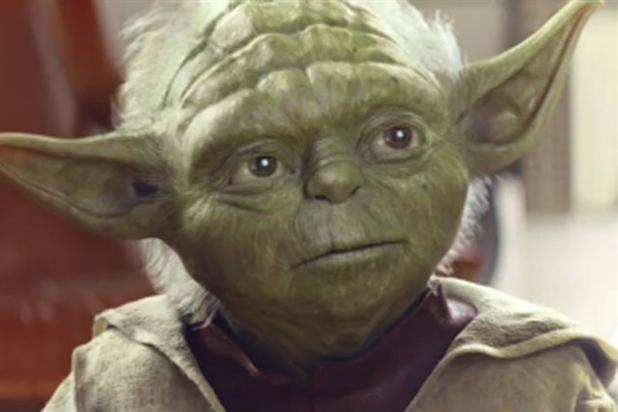 It is understood that Yoda will appear in one final campaign for Vodafone, before the brand takes a different approach to its advertising.
The green Jedi master has been Vodafone's brand ambassador in the UK since January 2012, when he was introduced in the first TV ad created by Vodafone's UK creative agency Rainey Kelly Campbell Roalfe/Y&R.
At the time, Vodafone's then director of brand marketing Danielle Crook said Yoda embodied "wisdom" and "warmth".
RKCR/Y&R declined to comment on the news. It won the Vodafone account in August 2011.
The wizened Yoda appears in five out of the six 'Star Wars' films created by production company Lucasfilm. He was recently used to launch Vodafone's 4G service with a TV spot from RKCR/Y&R in August, called "lost in entertainment".
In it, Yoda uses his powers to prevent accidents from happening as a result of people being absorbed in their phones. He stops a sign from falling from a building and makes a little boy fly on his scooter.
Vodafone credits the ad with helping to sign up more than 100,000 customers to its 4G plan, which includes either Spotify of Sky Sports Mobile TV, in just over a month.
A spokesman for Vodafone said: "We wouldn't comment on future marketing plans. However, our current campaign using Yoda to support our Spotify and Sky Sports Mobile TV 4G entertainment packs is proving very popular with customers."
The spokesman denied reports that Vodafone had originally planned to refer to itself as "Yodafone" in ads, but was denied the rights by Yoda's owner Lucasfilm.