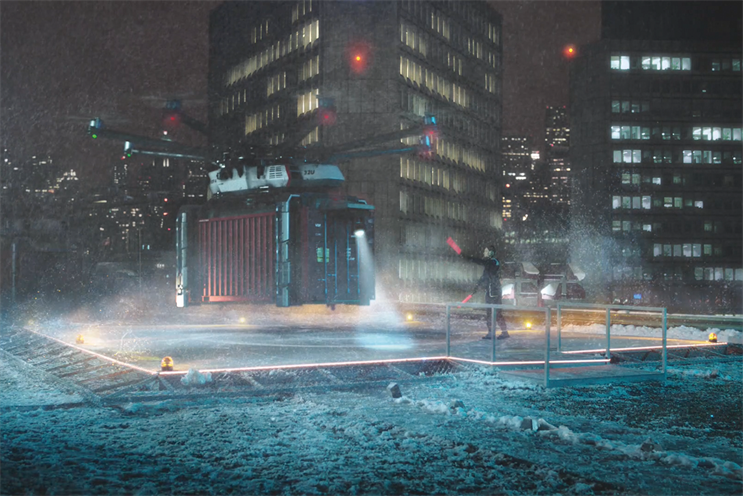 Vodafone's Future Jobs Finder lets young people find potential (digital) jobs that suit their skill set. The campaign was designed to raise awareness of the launch and drive click-throughs to the tool.

The Future Digital Jobs programme is part of Vodafone's Youth Initiative 'What Will You Be?' and aims to offer new skills, career guidance and access to training content for up to 10 million young people by 2022. The first step is a series of quick psychometric tests to identify each individual's aptitudes and interests; these are then mapped to the most appropriate job in the digital economy. Then, the Future Jobs Finder directs the user to specific job opportunities in their location.

Vodafone wanted young adults from 16 to 24 years old to know about and use this tool. It recognised Facebook and Instagram as key platforms to reach this mobile-focused generation and wanted to launch with creative assets that the younger audience would be excited about.
So, Facebook and Instagram partnered with creative agency Santo and mobile ad agency Vidsy to help cut through.
Making the message mobile-first
Santo was involved in the strategy, creative treatment and production and had created a 40-second online ad. Vidsy's brief was to use this existing creative to build compelling assets for mobile that would perform well for Facebook and Instagram's audiences. Vidsy created a bank of 18 videos from the original production, each eight to 10 seconds long, showing young people fun and exciting careers in digital, science and technology.
Strong creative execution
Santo's creative, based on jobs of the future, inspires people to think about what kind of jobs there will be in the near future, from Game Tester and Emoji Literature Professor to VR Tourism Guide.
As platform partners with Facebook, Vidsy has a strong understanding of the best practises and latest trends on how to drive performance across Facebook and Instagram. Vidsy ensured all of the assets shot were optimised for each channel and had a clear CTA to drive traffic to the job finder tool.

Facebook and Instagram then posted 12 of the most compelling stories and broadcast them on Instagram Stories. The partnership was successful because Facebook, Instagram, Santo and Vidsy helped Vodafone communicate with its target audience in a distinctive and specific way.
Sara Martins de Oliveira, global brand director, Vodafone
"With the changing digital landscape, 'What will you be?' is a question that is harder than ever to answer. By working closely together with Santo, Facebook and Vidsy, we launched a campaign that was spot-on to inspire the target audience and help them answer that exact question. The results across all 16 markets have been amazing."
Jeremy Lee, contributing editor, Campaign
"It's a paradox that youth unemployment rates are rising at the same time that companies are struggling to fill jobs that are critical to future growth. With the creation of a series of beautifully crafted films that will inspire the target market to learn new skills, Vodafone is doing more than most to right this wrong."

Ollie Vine, industry head, Vidsy
''Vidsy and Vodafone share common values and both strive to innovate in this space. We were proud to play our part in this campaign, creating best-in-class social assets that reached and inspired the next generation so far and wide."

Karen Chui, creative platform partner manager, Facebook
"Vidsy's Vodafone campaign was one of the finalists at this year's Instagrammies awards. Vidsy is a great team to work with and we are lucky to have them."
To see this campaign and other great work, check out Facebook's Creative Hub.