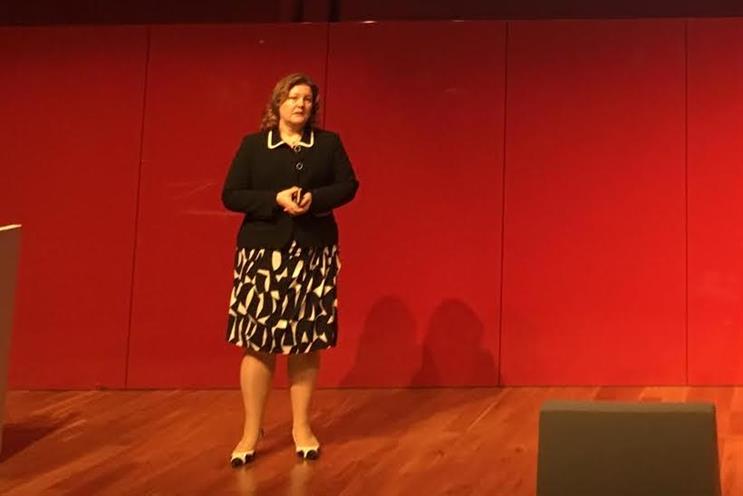 Speaking to Newsworks' Shift conference in London today, Lowes explained that brands face the pressure of hitting financial targets while being seduced by marketing services agencies pushing the latest innovation.

"I'm suffering from digital overload," she said, showing a slide summarising 15 different "revolutionary" pitches she had received by email on just two days last week.

"Shiny things don't hit targets," she explained, saying that what she really looks for in an agency partner is curiousity about her business such as where her revenue comes from and how she measures her sales people.

"Don't get me wrong," she added. "Innovation in media is really important. But I've yet to find the single nirvana that makes up for a good media plan.

"Whenever someone comes through the door really excited about an idea, here are the questions I ask: Who are we targeting? What do we want them to do? How will we measure the impact?

"If you can't answer one of those three things, whether you're one of my marketers or one of my agencies, then go away and find out the answers."

Lowes, who has worked in marketing for nearly 30 years, also touched on the compromises that have to be struck when working for a big publicly-listed company such as Vodafone.

"My reality is the short-term nature of building a long-term brand. Every 12 weeks we have to report our results to the City.

"So right now, this is 1 March; I've got four weeks left to make a difference to make a difference in my current 12-week period. And the pressure's on even more right now because it's the end of our financial year."

"The effects are immediate if we don't turn in the results that the City is expecting. The share price drops. And when the share price drops the first thing that happens is everybody looks at me and says, 'we need your marketing budget back next quarter'. We need to keep it against the bottom line just in case we don't bring in enough sales. But at the same time, they say 'We're really sorry because we know you make a big difference'.

"So on one hand, there's the desire to invest, there's the understanding that the Vodafone brand is very precious. It's measurable; it makes a big difference to shareholder value and customer experience.

"On the other hand, I'm a sitting duck because I'm a source of disposable income that can go against short-term incidents."