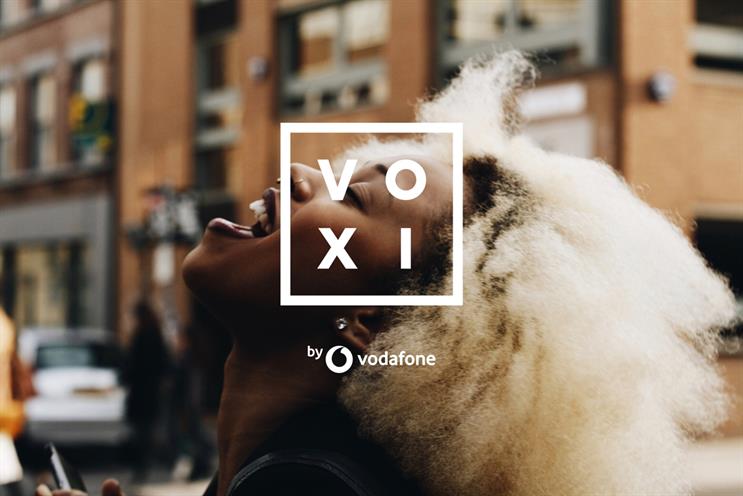 Voxi, the UK's "first dedicated youth mobile offering" — a proposition and accompanying marketing campaign both aimed at and "co-created" by young people (and Ogilvy & Mather) — goes officially live today. Dan Lambrou, head of Voxi, spoke to Campaign about the brand's gestation and its unique position in the UK mobile market.
"In all honestly, we felt like Vodafone was a brand that is not necessarily on the radar of all young people," Lambrou, below, says.
"We have a sizeable customer but do under-index in market share. We felt launching a new, dedicated proposition was the right strategy."
Voxi's genesis harks back to when Vodafone shifted its marketing to a segmentation approach at the beginning of this year, he adds, explaining that the mobile operator began to use "customer insights to identify segments with unmet needs".
Vodafone's new brand proposition Voxi is derived from the latin vox. By using young people to help craft a mobile network for the 25-and-under, Vodafone hopes it has created a "voice" for youth. It also clearly hopes to shift sales of its latest sim-only mobile service.
"It's been a busy few months building up to this, we've made good progress from where we started, which was with a blank sheet of paper," Lambrou says.
While Voxi marks the creation of Vodafone's first-ever UK standalone sub-brand, the company is not charting new waters. In Portugal, it created youth brand Yorn, and hopes to replicate its success in the UK.
"We'd identified that youth was globally strategically important for two reasons. One, they are the future of the business and we need to engage with that segment now to continue that relationship into the future," Lambrou explains.
"Two, they are the most engaged and dependent on our mobile services, with the highest smartphone penetration of any group — 94% of 16- to 25-year-olds own a smartphone. That translates to how they use their phone. It is intrinsic to their daily lives and central to how they communicate."
For Voxi, Vodafone has aligned the brand and product with 16- to 25-year-olds' sense of identity, which Lambrou says is tied to their use of social networks like Snapchat, Instagram and Facebook.
But Lambrou admits there are nuances that need addressing – while Voxi is launching specifically with data charge-free apps, more will be added over the months to better reflect the diversity of Voxi's audience.
"There are different social identities," Lambrou says. "The way that they look at different platforms reflects their different personas. Instagram as a platform is very crafted — there's a stat that a third of users delete Instagram if they're not getting enough 'likes'. Snapchat users can be truer to themselves – it doesn't have 'likes', so there's less pressure."
He agrees that LinkedIn denotes another persona type, "building a professional identity", and adds that Voxi has "plans to build out and add other social apps to our proposition".
"Part of the journey has been to set up a small, dedicated youth segment team," Lambrou says. "We act slightly differently from Vodafone, a bit like a start-up.
Lambrou's team is 25-strong, spanning marketing and operations, while Vodafone's broader operational infrastructure and network is utilised, as is a team of 25 Voxi-dedicated care team members who sit within customer services.
Aptly, Voxi's marketing push is aimed at prospective customers via the channels they favour. "We know this demographic is watching less live TV and is streaming more," Lambrou says. "And when they are watching they tend to be dual screening."
For its marketing push, Voxi has partnered with four "inspirational" youths who will share their "stories, work and learning" via a series of masterclasses and workshops, including with world heavyweight boxing champion Anthony Joshua and Wah Nails' founder Sharmadean Reid.
Earlier this week, the build-up to launch saw Voxi host a secret gig at London's Old Truman Brewery ahead of the launch proper.
There are parallels between Voxi's business model and the demographic it is targeting. Lambrou admits that for the young, two years is too long to be tied into a contract. Thus with Voxi, if their plans change, for instance "if their data needs grow or they decide to travel, we can change the plan". Indeed, the mutability of youth is mirrored by Voxi's own structure.
"We're set up in a different location and operate in an agile way. We're completely collaborative and don't work in silos. I'm accountable and empowered so we're able to operate with speed. We're able to take small, calculated risks and our ethos is to 'make it happen'."