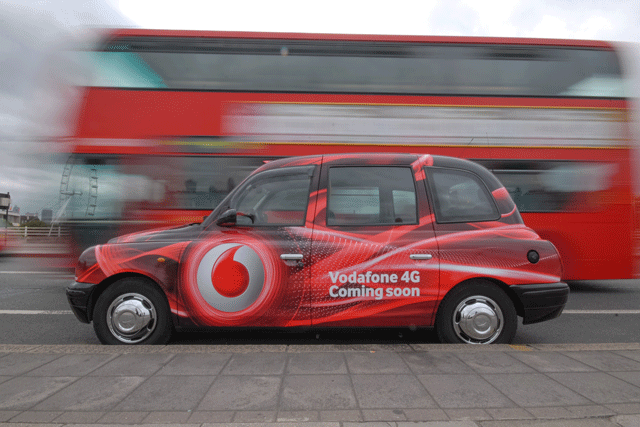 The Sky Sports Mobile TV package will offer Vodafone's 4G customers access to live coverage of more than 100 matches from the Barclays Premier League, the Sky Bet Football League, Uefa Champions League, SPL and La Liga.
Further live sports coverage will include the final Ashes test in late August and the upcoming Ashes series in Australia this winter.
Meanwhile the content deal with Spotify will give Vodafone customers access to Spotify Premium, which has a catalogue of more than 20m songs.
Guy Laurence, chief executive at Vodafone UK, said the content deals it has signed means "4G is finally worth getting" as the telecoms giant prepares to launch its 4G offering a year after rival EE launched the UK's first 4G network.
Laurence added: "We are taking 4G into a new league by offering sport and changing the tune with all the music you could want."
Basic packages will start at £26 a month, the same price O2 is offering for its cheapest 4G packages.