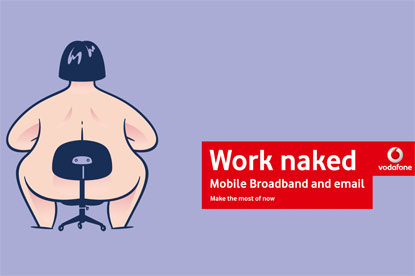 Danielle Crook, the recently appointed brand director for Vodafone UK, has already held discussions with several shops and is understood to be drawing up a shortlist.
Vodafone's decision to approach agencies about the £46m UK account will come as a blow to BBH, whose grip on the business has been under question since last year.
In March 2009, Vodafone moved its global strategy account out of BBH and into Team Vodafone, a collaboration of WPP agencies led by JWT. In August, the WPP-owned Santo was briefed to devise a new global strategic positioning for the company.
BBH is the agency behind the 'Make the most of now' activity, which ran from 2005 until September last year, when it was replaced by a new 'Power to you' brand positioning, devised by Santo.
At the time, David Wheldon, the global director, brand and customer experience at Vodafone, said to Campaign that the change in strategy was because the 'Make the most of now' campaign had failed to convey Vodafone's relevance to its customers.
Vodafone's global sales performance has suffered of late, with underlying revenues dropping 3% in the six months to the end of September 2009. In the UK, the mobile phone operator faces increasing competition from the market leader O2 and the impending merger between Orange and T-Mobile.
Crook, who was appointed in November last year, has been briefed to turn around Vodafone's performance in the UK with a remit across advertising, brand engagement and sponsorship.
A Vodafone spokeswoman commented: "BBH is our UK agency and there are no plans for a pitch."