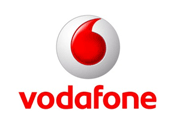 The review is understood to be at an early stage, and is being led by Patrick Jubb, Vodafone's head of global communications.

The company currently uses Dare for the majority of its global digital advertising campaigns, although the relationship is not retained.

Dare's position as Vodafone UK's digital advertising agency is unaffected.

Vodafone's global communications projects tend to focus on its high-profile international sponsorship deals, such as that with the Formula One driver Lewis Hamilton.

Local markets are able to choose whether to run global campaigns in addition to their market-specific work.

Dare won the Vodafone UK business in 2006 after a three-way pitch against Agency.com and Modem Media.

It has since created high-profile campaigns for the brand, as well as redesigning and managing the UK website.