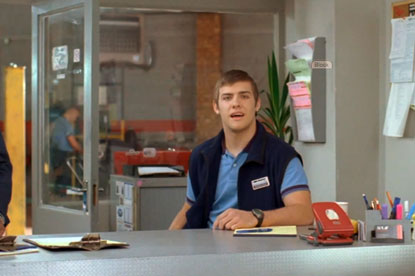 The chief executive, Vittorio Colao, has said in an interview with The Sunday Times that it is no longer about the brand telling the customer what to do but reflecting the fact that the customer is now in charge.

The change of direction comes as the company prepares to launch a range of mobile internet services.

The phone giant wants to drive conversion to smart phones such as BlackBerrys and iPhones and make Vodafone one of the world's best–loved brands.

Vodafone plans launch a service to sell applications that can be downloaded from other content providers, to rival Apple's App Store.

The new tagline will begin appearing on all of its communications over the next six weeks and is Vodafone's second global brand campaign since "how are you?", which was launched in 2001.