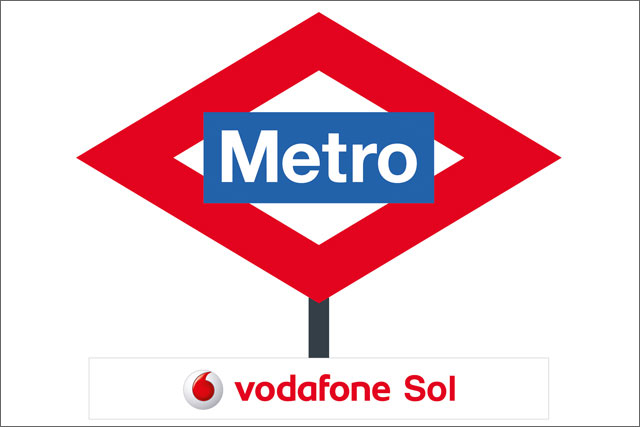 The agreement, announced yesterday by Ignacio González, president of the Community of Madrid, and Francisco Roman, the president of Vodafone Spain, means the red Metro Line 2 will become the Line 2 Vodafone.
As part of the deal, mobile broadband will be added to Line 2 Vodafone in September this year and the Sol Station in central Madrid will also be rebranded as the Vodafone Sol Station for three years from May.
The telecoms giant's logo will also be used at the entrance to stations, on the platforms on stations on Line 2, inside trains, on the official Metro Map and on the Metro website and app.
The Metro Line 2 runs from Cuatro Caminos in the north of the city, to Las Rosas station in the West, has 20 stations and is used by an average of 122,000 daily users, according to Vodafone.
Although Samsung signed a month-long deal to rename the Sol Station the Sol Galaxy Note last year, this Vodafone deal is the first to run over a number of years, spanning both a line and a station of the Metro.
A spokeswoman for Vodafone declined to comment on whether the brand would be interested in sponsoring the red line on the London Underground, the Central Line.
In the UK, Emirates controversially became the first brand on the Harry Beck-designed London Underground map last year with its sponsorship of the Emirate Air Line cable car.


Follow @MaisieMcCabe