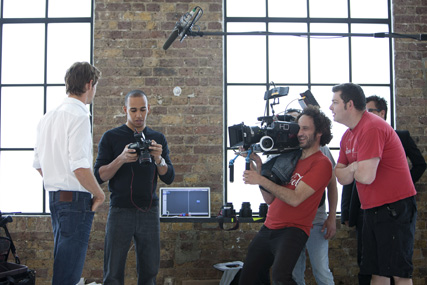 The mobile giant said that the change had been sparked by a "global supply chain decision" and that BBH will not be taking part in the process.
Vodafone is looking for a transition to a new ad agency in the "short-term" but refused to say which WPP ad agencies would contest the business.
BBH has worked with Vodafone for five years after winning the business from WPP's JWT London in late 2006. However, since the JWT loss, WPP has worked hard to rebuild its Vodafone relationship and its Team Vodafone unit handles global strategy for Vodafone and WPP agencies handle creative duties in the majority of local markets.
This week BBH launched an online film for Vodafone that features Lewis Hamilton and Jenson Button, the Formula1 drivers that race for the Vodafone McLaren Mercedes team.
In October last year, Vodafone shifted its UK CRM account to WPP's G2, following a pitch. Meanwhile in January, Vodafone Ireland appointed WPP's Grey to handle its €10 million advertising account.
Danielle Crook, the director of brand marketing at Vodafone, said: "Vodafone and BBH are proud of the results they have achieved together both in terms of sales and creative works."
Ben Fennell, the chief executive of BBH London, said that the agency was "very proud of the work and results" delivered on Vodafone.