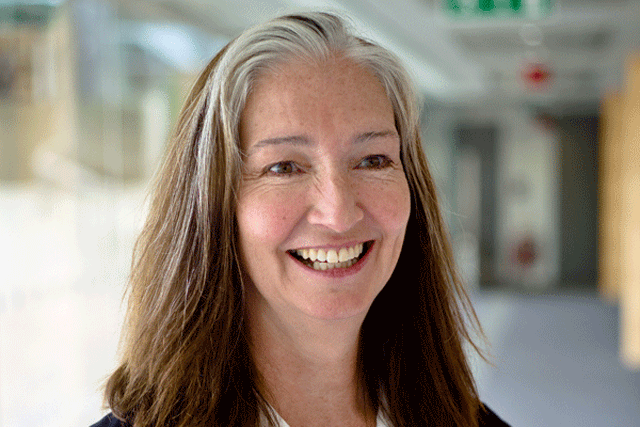 Body lotions, deodorants, shampoo, milk chocolate, biscuits, medicated candy and chewing gum: perfect credentials for a role in a company at the forefront of telecommunications. Frankly, as I had no tech or industry experience, I was surprised to be chosen to lead the brand marketing at Vodafone UK, but I assumed that the folk there knew what they wanted. So, at the end of June, I packed my London bag and headed west to the brand's UK HQ in Newbury, Berkshire, with my heart in my mouth. After working in Switzerland at Mondelez until last year, it would be another migrant experience for me.
Moving from one company to another always involves relearning business acronyms, but for my move into a tech category I was faced with a tsunami of them. For the first few weeks it was almost impossible for me to understand anything. I felt like a non-native speaker of "techish". Gradually, however, it started to make sense and I could find out what I needed to understand to build the brand. Funnily enough, I did physics as part of my university degree, so I understand the science behind it all, as I sharply pointed out in a recent management meeting when someone explained to me what a Faraday Cage was. I already knew.
Brand strategy
Brand strategy has to be in flow with the company culture and connected to the product. As people patiently explained to me what MVNOs, CTNs and spectrums were all about, I listened and questioned everyone I met, discovering amazing stories at Vodafone and an admirable company culture that I wasn't expecting.
There is a Vodafone Foundation that uses our technology to improve society, sometimes in the simplest of ways. For example, we developed a phone that women under threat of domestic violence can use to call the police, so that they instantly know who she is, her history and exactly where she is so they can come to her aid. We are helping to treat fistula in Tanzania by texting women a bus ticket so that they can get to hospital for treatment, and, in the UK, we created Just Text Giving in partnership with Just Giving. This enables every charity and fundraiser to raise money by text. Democratising fundraising has raised £10m in the first two years.
In October, I was privileged to be able to sponsor a fundraiser for Breakthrough Breast Cancer, organised by easyJet boss Carolyn McCall and Omnicom's Philippa Brown, in honour of two friends who had suffered and recovered from the disease. I did the "commercial break" for Vodafone after entertainment from Jo Brand and Victoria Wood - a tough gig for me, but great for the charity.
We are leading the way in championing flexible working, and we walk the talk - I don't have an office or a landline, nor does any of the management team.
I have been impressed by the dedication and energy around converting our network to 4G. I assumed there would be a big switch that someone would flick to convert the signal - I had no idea what was involved in such an undertaking. For example, engineers need to visit thousands of masts to switch them over. Then, city by city, customers receive an ultra-fast signal. We have it in the Newbury office, and often I don't even load up my laptop because I can work from my mobile phone just as well, downloading files easily. It is genuinely whizzy stuff that will put the internet in the hands of everyone.
The most recent figures show that our Spotify Premium or Sky Sports Mobile content offer with our 4G tariff is proving enormously popular with customers - results are ahead of expectations and communications are tracking well.
Vodafone has many business customers. We are leading the way in championing flexible working, and we walk the talk - I don't have an office or a landline, nor does any of the management team, including the chief executive. We employ more than 5000 people on our campus, yet we have space for only 3300; it costs £12,000 to keep an office worker in a desk, and they are only there 2% of the time. So the economics of this are starting to be questioned by forward-thinking businesses.
Desk culture
Vodafone addressed the challenge of how to lose the desk culture. Now our people work from a variety of locations, including home, or scattered around our campus in our many Costa coffee shops, on sofas or tables by the lake. Naturally, you need to be tech-literate. Every day we have big companies visiting our campus to see this in action, including a very large delegation from the NHS that recently came by in four separate groups.
Every time I see other companies receive credit for being a great place to work, because they have Smeg fridges or flock wallpaper, it makes me spit tacks. It is much better to trust workers and let them out, rather than keep them in - and it's great for working parents.
It has been a massive and ongoing learning curve for me. Acronym-grappling has been added to my core skills, as has speaking "techish", but the human stories that really make a business tick are there in spades.