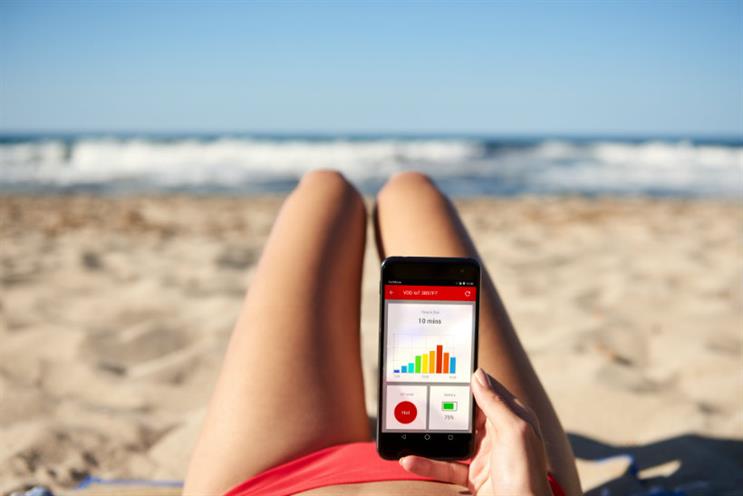 The "smart summer" designs are intended to help the user avoid sun damage, stop small kids wandering off and track down missing luggage. All might be useful gadgets for anyone taking the family on holiday.
Vodafone picked the ideas in response to a European survey of 8,500 consumers which found almost half of Europeans forget to apply sunscreen, while 30% have lost their luggage while travelling.
The concepts are meant to bring the Internet of Things into the real world, and demonstrate it is possible to build connected items at a low cost, with low power and long battery life. Specifically, it explores the possibilities of the Narrowband Internet of Things, which enables the communication of data to hard-to-reach places using existing mobile networks.
The connected swimsuit includes hidden UV sensors that detect harmful rays, and alert the user through a smartphone app when it's safe to come out of the shade.
The child's sunhat contains a similar sensor, plus a low-power Bluetooth tracking device which alerts a parent's smartphone if the wearer wanders beyond a certain distance.
And the suitcase is embedded with similar tracking technology to help the owner track it down with their mobile. This sensor uses longer range tracking by using nearby mobile base stations to triangulate the suitcase's position.
Vodafone's group Internet of Things director, Erik Brenneis, said the market was "booming" as companies experiment with different use cases.
"What's even more exciting for me is a new technology called Narrowband Internet of Things," Brenneis said. "With this new technology, we can connect billions of devices efficiently, cheaply and with a long battery life and this is going to change people's lives."