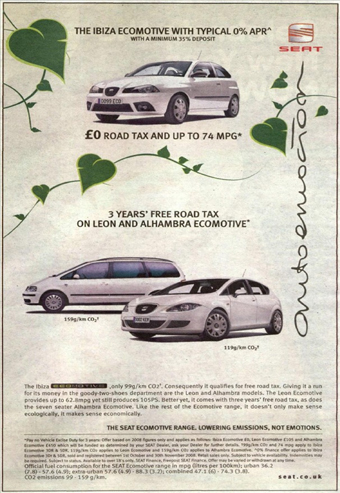 The ad stated that the Seat Alhambra's CO2 emissions figure was 159 g/km.

A complainant challenged that this was higher than the average reading on most vehicles and thus the car was claiming to be more eco-friendly than it was.

Volkswagen Group UK said the ad was intended to showcase the Seat's Ecomotive range as a whole and that the claims applied to the overall performance of the range in comparison with their standard Seat line.

The ASA acknowledged the comparison of emissions between the Seat Ecomotive and Seat standard ranges.

However, the ad did not make clear the basis of comparison, thus the ASA found readers could glean inaccurate information from the ad.

The watchdog accepted Volkswagen's assurance that the ad would not be used again.