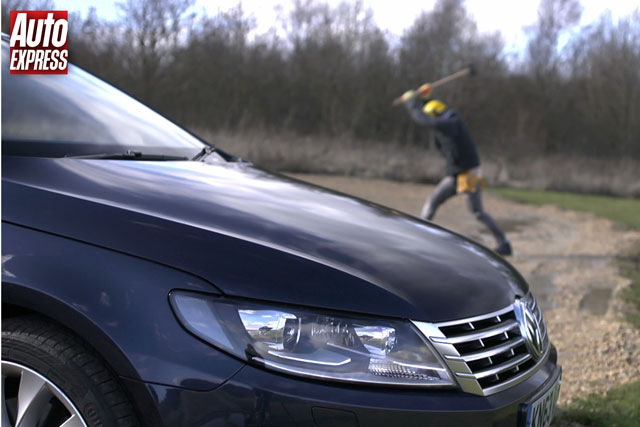 The content campaign launches today (28 March) and comprises a series of five videos hosted by the Auto Express presenter Mat Watson, who wears a lab coat to explain the "superior" sound proofing functions of the Volkswagen Beetle in one video.
The video shows a man enjoying a sandwich in a stationary car, while workmen outside smash the ground with pickaxes, forcing him to close his car window and turn on the vehicle's sound-proofing function.


Other "well worth it" videos demonstrate other aspects of Volkswagen cars, such as rattle resistance, lightweight construction and moisture proofing, which will be shown with the use of simulated monsoon conditions.
The videos will be hosted on a custom-made Volkswagen hub on the Auto Express website, which Dennis claims receives more than 1.9 million unique users a month. Six articles will accompany them to support the video "tests".
Dennis's motoring advertising team and film team worked on the videos, which were created in-house.
Steve Machin, the digital advertising manager of Dennis Motoring, said: "Volkswagen came to us with a very specific brief: create an advertising solution to demonstrate the proof points showing how its cars are engineered and thereby prove the value of buying a Volkswagen."
He added: "Video is an extremely powerful engagement tool and an online solution provided a good response mechanism for consumers to respond."
Auto Express has also worked with Peer Index, the social media marketing tool, on a social media campaign. It has selected a segment of relevant influencers on Twitter who will be given exclusive behind-the-scenes content from the videos, which they will be encouraged to share and review.
The campaign will run until September.