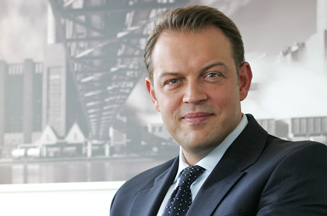 The festival organisers gives the award to advertisers that have distinguished themselves for inspiring innovative marketing of their products and who embrace and encourage the creative work produced by their agencies.
Jochen Sengpiehl, senior vice president Volkswagen Marketing, who is responsible for the global brand management, worldwide positioning and strategy of the brand as well as all marketing communications and global media buying said, 'It's our aim to become the leading car manufacturer in the world based on our strategic brand framework and clear brand guidelines including our claim "Das Auto'.
After winning its first Cannes Lion in 1961, Volkswagen ads have gone on to win nearly 150 Lions across all disciplines, including 2 Film Grand Prix, the first in the cinema category back in 1970 followed by the Launch II commercial in 1988; 2 Press Grand Prix, one in 1998 for a Beetle campaign and the other in 2004 for the Polo Cops ad; a Promo Grand Prix in 2006 and a Cyber Grand Prix, in the interactive category, also in 2006 for the GTI campaign.
The 56th International Advertising Festival will be held 21-27 June 2009 in Cannes.