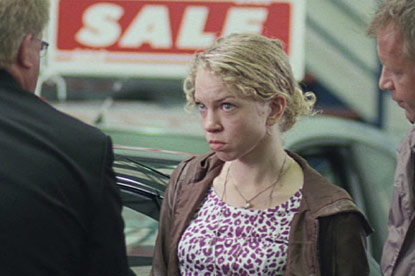 The car manufacturer wants to understand and tap into online consumer conversations about the brand, and devise a social media strategy to maximise on that feedback.
The agency will work alongside VW's roster of agencies, which include DDB London, AKQA and Tribal DDB.
Tribal DDB has been approached but has declined to pitch for the business. The successful agency will take on responsibility for monitoring key influencers in the car market; identifying which channels they are using and establishing rules and criteria for engaging online social media audiences.
VW has harnessed social media for some of its past campaigns, targeting online audiences in its "people's reviewer" campaign for the Tiguan model.
The campaign, devised by Tribal DDB, used sites such as Twitter, YouTube, Facebook and Flickr to run a competition to find the best car critic from more than 1,000 competition entrants.
VW also recently launched an iPhone application, created by AKQA, which enabled users to race a Golf GTi.
The review does not affect DDB London, which handles VW's above-the-line work. Its most significant recent push was its "like a Golf" spot that launched in August last year.
The ad featured a number of people using the word "Golf" as a descriptor for a hatchback that wasn't actually a Golf.