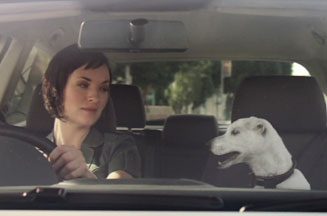 Unlike many of its rivals, Volkswagen Group has defied the global recession to post a 6.7% year-on-year increase in deliveries over July, its third consecutive month of growth. Its rise from a single-marque company to a multi-brand concern that appeals to most segments of society, is not unique, but its ability to consistently create the best marketing, despite the economic climate, is.
VW's latest results confirm it as the main contender to topple Toyota at the top of the global automotive industry - a target it has set itself to achieve by 2018.
When the VW group acquires Porsche next year, its 10-brand stable will include Audi, Bentley, Lamborghini, Volkswagen Commercial Vehicles and Skoda.
Industry experts claim VW's success is based on a strategy introduced in the early-90s of creating a portfolio of strong brands backed by high-quality advertising. 'Over the past 20 years, VW's leaders have worked to fill every segment and niche in the market, almost duplicating the great days of General Motors in the mid-20th century,' says Garel Rhys, emeritus professor at Cardiff Business School.
He adds that VW has the financial muscle to persist with its acquisitions, unlike US manufacturers such as Ford, which jettisoned Jaguar and Land Rover after getting into financial difficulties.
In addition, unlike other mass-market car marques such as Renault and Peugeot, the core VW brand has continued to thrive in Europe, and is alone in holding a market share of at least 10%.
'We have had a history of good advertising, built over 30 to 40 years,' says head of Volkswagen UK marketing, Rod McLeod. 'VW has the right values for a recession - certainty, solidity and quality - and good relationships with its marketing communications agencies.'
Stephen Woodford, chief executive at incumbent agency DDB London, agrees the marque's advertising is right for the times: 'VW's marketing embodies the qualities of the cars themselves - it's always well thought-through, understated and intelligent. When times are tough, people look for the best value and most consumers are smart enough to know that means achieving the right balance of quality and price.'
VW is committed to spending on advertising during the recession, says McLeod, with a heavyweight campaign for Polo to launch this year. It has already backed Golf and Passat with activity in 2009. Passat's 'Positive Thinking' ad, by DDB , was lauded for hitting the right mark in the recession.
One of VW's long-term projects has been to revive the Audi marque. Thanks in part to the popularity of the Quattro model, and its 'Vorsprung durch Technik' brand positioning, Audi has overtaken BMW and Mercedes-Benz in several European markets. It did so in the UK earlier this year, and the launch of its small car, A1, next March, is expected to fuel growth.
Gavin Green, executive editor at Car magazine, says: 'Ten years ago, Audi was way behind BMW and Mercedes, but it has grown faster than any premium marque by mastering style and quality and backing it with great advertising.'
The other remarkable turnaround has been that of Skoda. The Czech marque may have been a strong seller, but was the brunt of jokes in the UK due to a perceived lack of quality and reliability. VW tackled this issue with a series of ad campaigns featuring the strapline, 'It is a Skoda, honest'.
Seat is one of VW's few weaknesses. While it sells well in its home country of Spain, the sporty marque has left other consumers cold. But the scrappage grant schemes across Europe have boosted sales, and Seat posted a 22% year-on-year rise in UK sales last month.
Overhauling Toyota's global annual sales of 8m cars will be tough. Indeed, some critics claim VW missed the chance to boost its presence in the US, where it accounts for only 1% of the market, by allowing Fiat to swoop for failed manufacturer Chrysler. However, VW is the market leader in South America and has an 11% share of the Chinese market. The company is also interested in a tie-up with Suzuki, which would strengthen VW's position in Asia.
'In the battle against VW, Toyota's biggest weakness is that it is a one-brand company, whereas VW has other brands to help it,' says Rhys.
Gaining share from Toyota will be a challenge, but VW's work with its portfolio proves that its senior management has the marketing and engineering skills for the job.