Voluum "Don't be a corporate slave" by in-house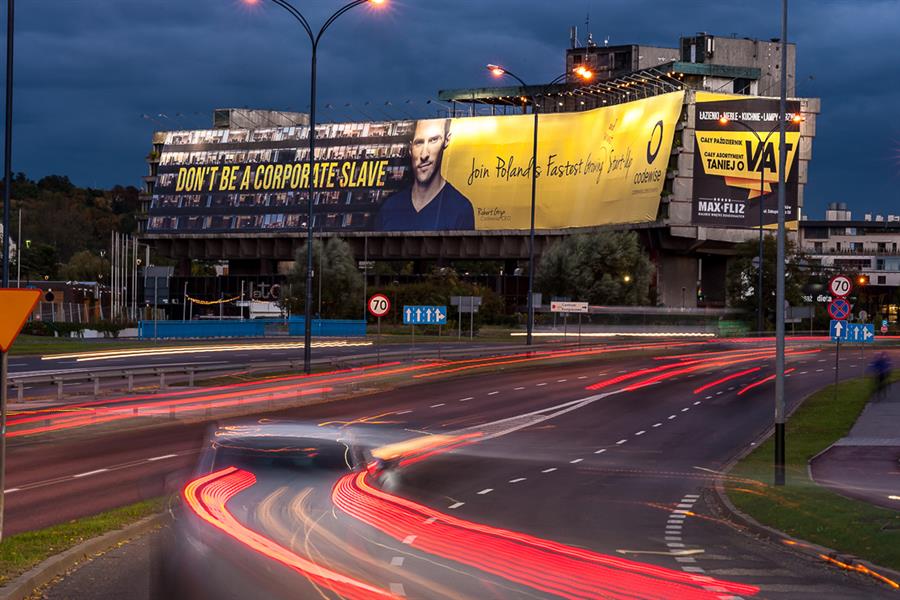 Robert Gryn, the founder of Polish ad tech start-up Voluum, has put his face on the largest billboard in Europe, located in Krakow.
The campaign invites job hunters to "Join Poland's fastest-growing (and sexiest) start-up", as part of the company's recruitment drive for technology arm Codewise.
The work will run in Poland throughout October.