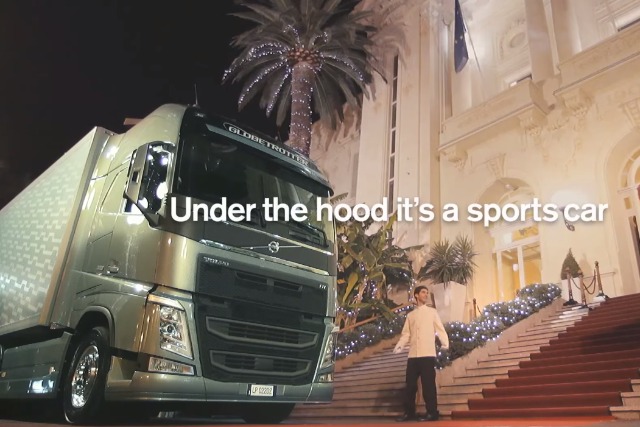 In something akin to the Truman show, the valet is filmed secretly as super cars roll up to the entrance when, out of nowhere, a giant Volvo Truck rolls down the red carpet, and out steps a VIP guest, leaving the shocked valet to park the truck.
Unbeknown to the valet, it is all a set up and completely fake – including the guests and the paparazzi.
The clever ad is designed to showcase the "sports car-like driveability" of the new I-Shift Dual Clutch gearbox from Volvo Trucks.
There's also a two-minute extended behind the scenes version complete with the valet's reaction.
Brand: Volvo Trucks
Agency: Forsman & Bodenfors
Director: Henry Alex Rubin