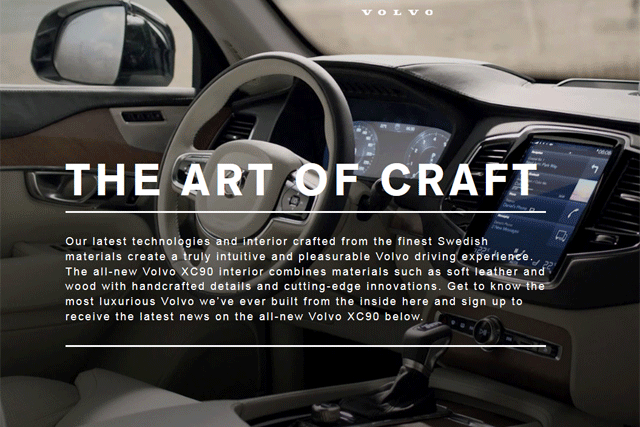 The car, which is expected to go on sale later this year, will be the first built with Volvo's new design direction.
The upcoming campaign, created by Grey London, aims to make the brand "relevant to a new generation of car buyers," the agency said.
The work intends to portray a more "sophisticated image, built on Vovlo's unique Swedish heritage, demonstrating confidence and an unconventional attitude".
The work, which breaks later this summer, will have a strong focus on shopper marketing to encourage pre-orders of the new model and test drive bookings at dealerships. This will be carried out by the Greyshopper London agency, which rebranded from Dialogue London and became part of the GreyShopper global network this week.
It marks a change in direction from the brand's marketing work showcasing its XC60 model, which featured Swedish House Mafia.
It showed the DJ trio going their separate ways following their decision to disband last year, which Volvo's marketing manager Per Carleo said showed a natural connection with the car, which is "designed around people's wish to get out there and leave everyday life behind".